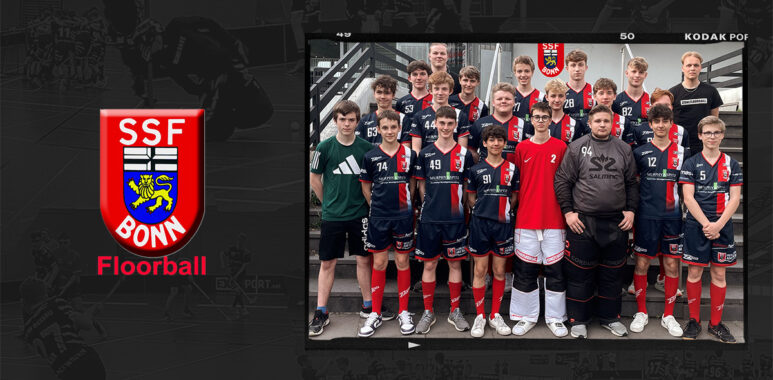 U17
Deutsche Meisterschaften
Vorstellung • SSF Dragons Bonn
Kurze persönliche Vorstellung. (Name, Verein, wie lange bist du im Floorball schon aktiv, wie lange trainierst du die Mannschaft)
Roope Hyvönen from Turku Finland. Played floorball since 2010. 2010-2021 played for TPS Turku. Coaching since 2017 first years in TPS Turku. This is first season in Germany and for SSF Dragons Bonn U17.
Ihr habt euch erfolgreich für die Endrunde in Dessau qualifiziert. Wie zufrieden bist du mit dem Saisonverlauf deiner Mannschaft?
Im proud of the boys and the work we have done this season and we have improved a lot as a team and also as individuals. Since I started here we have develop our game very much but we also know that we are not there yet. We are happy that we are in DM but not satisfied yet we have still job to do.
Welche Ziele habt ihr euch für die U17 KF DM in Dessau gesetzt?
Team decided that goal is to win. This is players game not coaches.